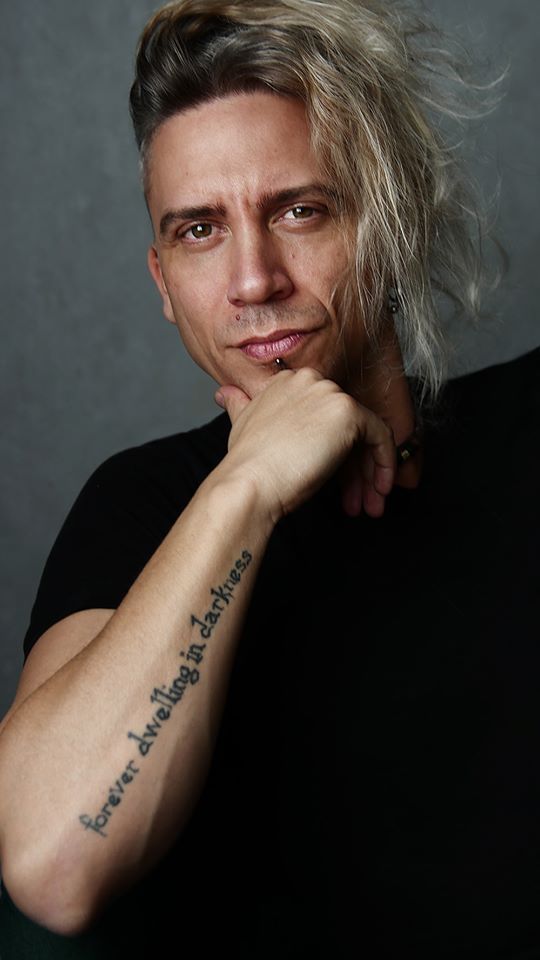 Hey guys, 
Been a very long time, hope you're all doing great!!! 
First of all, thank you so much for all your birthday messages ! I won't be able to reply with a message to everyone but be sure that I've read all of them and really appreciated it before I pressed the like button ;) 
So yeah, last post was a very long time ago, and since then no news, no picture, no 
sound, no video, nothing (...I've even been notified that I was featured on a 
website called "DeadorKicking.com, where people are checking if certain artists 
are well...dead or still alive hahaha :D ) 
Well I definitely AM alive and happier than ever ! :) 
The reason for this long silence on social media is that I just felt I needed a 
break from Facebook and Instagram, and a big giant break from everything to take some time for myself and my personal life. 
And to be honest, this time away from negativity, complaining crybabies, drama, etc... Felt better than anything! 
Even though many of my friends and relatives experienced it, I thought all the 
myths around turning 40 were BS, never understood nor believed why, there would 
be a change all of a sudden when crossing the 40 years old mark.... 
Well, I was wrong, that just hit me right in the face!!! Haha ? 
And I guess that when the time come, you have no other option but 
to pause and think about where you're at today, who you are and if your 
goals are still the same. 
I needed to face my insecurities in silence, accept and let go of a lot of things, think 
about what I really wanted in life and do my best to try and be a better person. 
Everything is getting clearer now and I'm happy to be back in business with total 
serenity, confidence and happiness :) 
A billion thanks to my sponsors, and especially Ibanez Guitars for their great patience, 
support and understanding as well as DR strings (yes it's a new sponsor ?) and to the fans for sending me so many messages on both Facebook and Instagram to know if everything was ok :) 
Outside from that, lot of new things (and new challenges lol), new music, videos and I'm taking you 
guys with me ;) 
Cheers, 
Stéphan 
picture by my beloved LuLu Inthesky ;)