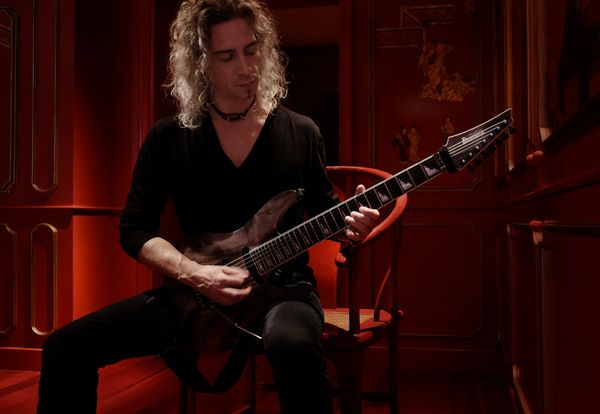 Hi guys, a few words to let you know that after 17 years of dedication to Adagio I've taken the decision to fully pursue my career as a solo artist. 
I've been thinking about it for quite some time, but before doing so I felt I had to deliver what would be in my opinion the most intense and personal Adagio album ever and that's why LIFE has been such a monster to do. Not one single detail has been left aside, and that was the condition number one before taking that big turn. 
I am not excluding the possibility of releasing another Adagio album someday, but as for now, I feel it's time for me to move on and fully embrace what made me want to do this in the first place and go back 100% instrumental. 
Taking that decision was definitely not a light thing since it involved not only me but the whole band...Adagio would have never been possible without them, especially Franck who's been there facing the waves with me since day one and Kevin who arrived shortly after. Their reaction was a huge and heartwarming surprise as not only did they all show such an incredible support and understood my need to move on, but also accepted to follow me into this new direction! 
So as far as the lineup, I simply couldn't dream of a better team as Franck, Jelly, Kevin, and Mayline will also be part of this new adventure!!  
I am over the moon and have no words to express how blessed and grateful I am. Thanks so much to you guys for your friendship, talent, priceless understanding and for trusting me. 
I also would like to take the opportunity of this message to thank my brother Kelly and tell him how much I love him. You have done such an incredible performance on LIFE brother, it was way beyond any expectations and you've once again proven that without any doubt, you're the absolute Metal King. 
Activity wise, I am currently working on my third solo album, and a first tour is in the works for later this year. 
The very first solo show will take place in exactly one month, on May 5th in Clermont-Ferrand FR at the wonderful venue LE TREMPLIN - Musiques actuelles - Beaumont 
I will perform songs from both "Shadows Compendium" and "Enigma Opera Black" and will give a masterclass in the afternoon. 
Picture © 2018 LuLu Inthesky